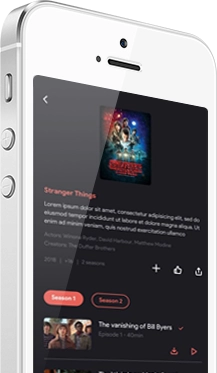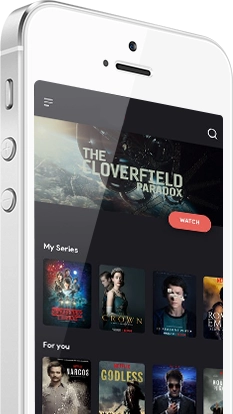 Taste Victory By Initiating Netflix Clone App Development
The advent of on-demand services has redefined the entertainment industry, and the concept of video streaming is gaining traction in recent years. As an entrepreneur, it is high time to try your hand in the video streaming industry with the best Netflix app clone in the market.

Our highly scalable app will suit your requirements and let you curate the video content to enhance the customer experience in the Netflix like app. Rake your profits in through the fully-functional on-demand video streaming platform designed and developed from our cutting-edge Netflix app clone script and amass a large viewer base for your venture with ease.

What Makes Our White-Label Netflix Clone Outstanding From Others?
Our Netflix clone is a well-designed and fully functional platform that gives cut-throat competition to its counterparts in the video streaming industry. Our app ensures high-quality video, movies, TV-shows, documentaries, and trailers over multiple devices with faster buffering. It will result in a higher level of viewer retention for your offering.

The admin panel designed from the Netflix app clone script comprises well-crafted features to help manage members, videos, payments, ratings & reviews, and much more smoothly. Our team of seasoned developers ensures your smart on-demand video streaming application is designed and developed to help you dominate the market with ease.
Well-Polished Features Of Our Netflix Clone
A wide array of features will be integrated into your app like Netflix.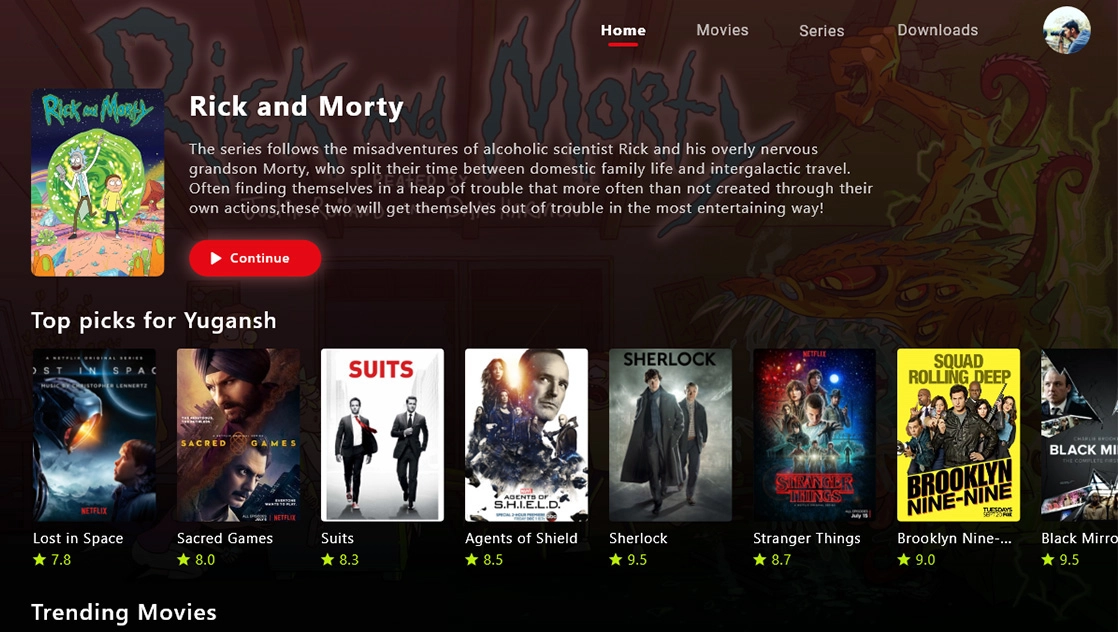 Social Media Login
Users can log in using their social media platforms like Facebook or Instagram. User's save time from manually entering the details.

Subscription Plan
Users can choose a plan according to their needs and switch between them easily. The plans will be set as per service providers discretion.

Genre
The 'Genre' feature lists out all the video content by genres such as drama, comedy, horror, romance, and much more for users to sort out and choose their favorite content.

Profile Settings
The user can manage profile settings to view and update their subscription plans, membership, and other details.

Search
Users can instantly search for videos either by name, genre or title through the in-built search option. They can further use the filter option to enhance their search.

Ratings and Reviews
Users can rate and review videos that can be viewed by others. This increases the quality of the video content in the app.

Watchlist
Users can add their favorite videos, movies, TV-shows, etc.to the watchlist and watch it later.

Upload Videos
This feature allows the admin to manually upload videos or from other sources such as YouTube, Amazon AWS or others as per company discretion.

Dashboard
The dashboard allows the admin to monitor the incoming flux of new users in the app, video content, subscription plans, and other user activities.

Subscription Plan
The admin can view and manage the users' subscription payments, pay per view and other options integrated into the Netflix clone script.

Site Settings
This feature allows the admin to manage the site settings such as commission, PPV (Pay Per View), Payment gateways, etc. from the admin panel.

Category Management
The admin can move videos to new or existing categories for easier search in the Netflix clone app.

Social Media Login
The user can log in/register to the app through their social media like Facebook, Instagram or others to save time from manually entering their details.

Watchlist
This feature will allow the user to add videos to a watchlist that allows them to watch them for a later period.

Subscription Package
The users can choose a subscription plan according to their needs. The plan categories are set & updated as per admins discretion.

Manage Profile
The user can manage profile settings to view and update their subscription plans, membership, details, etc.
Want To Create A Buzz In The Entertainment Industry? Launch A Netflix Clone App That Can Potentially Attract A Vast User Base Right Away!
Reach out to us
View Demo
Click here to request a demo of our well-rounded Netflix clone Android and Netflix clone iOS apps. Check out both our admin and user panel to know how it functions.
Relish The Perks Of Hiring
Turnkey Town For Netflix Like App Development
Tap On The Button To Experience A Seamless Netflix Clone App Development Services And Launch A Top-notch Application Right Away.
Request a quote
Frequently Asked Questions(FAQ)